One for you, and one for me lah! You and a friend get ONE-HOUR FREE Buddy Driver when you share your referral link.
Say goodbye to the stress of deciding who's the Passenger Princess between you and your friends!
How to get one hour free Buddy Driver?
Just follow these simple steps: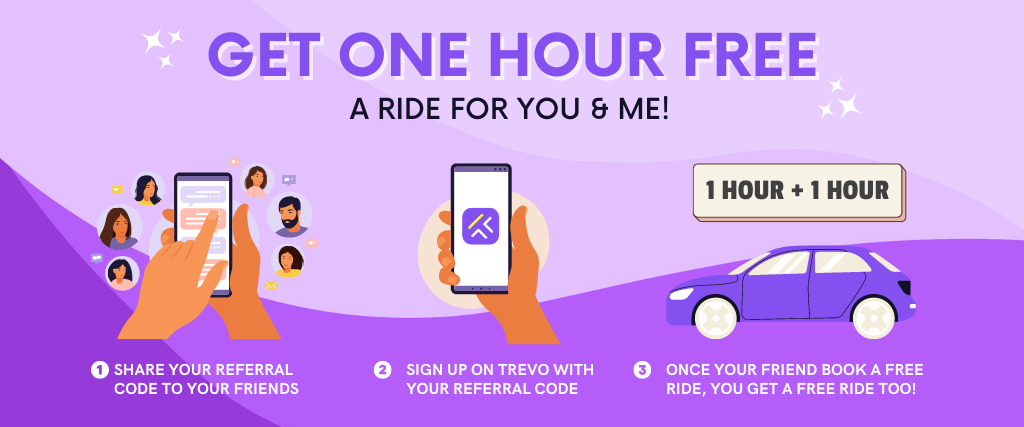 Step 1:  Existing Buddy Driver members share your TREVO Referral Code (TREVO App > Account > Invite Friends > Buddy Driver)
Step 2: Sign up for a new TREVO account by using your Referral Code
Step 3: Your friend will receive a ONE-HOUR FREE Buddy Driver ride (capped at RM53 of the total amount)
Step 4: Once your friend completes their first Buddy Driver booking, you may now enjoy a ONE-HOUR FREE Buddy Driver ride too!

Terms & Conditions:
1. The reward for the referee is only applicable for new sign ups.
2. Referrer has to complete at least ONE (1) booking to be eligible for this reward.
3. Referee has to complete their first booking for this reward.